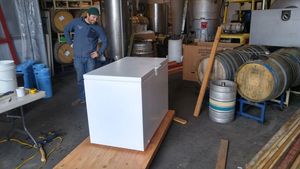 As the Patton Valley growlers have begun to appear in the tasting room, the gossip has spread that we are up to something big and crazy. Derek and Lee have spent the last few months hand-crafting our newest addition to the tasting room. . . the Patton Valley Kegzilla (a kegerator built out of a chest freezer)! In addition to our standard tasting, we will be pouring a rotating selection of three Patton Valley wines with growler fills available.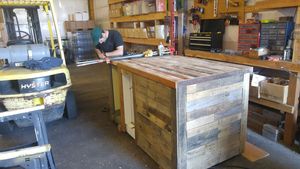 Derek's hope is that that these kegged wines will offer a fishbowl look at what is going on in the winery.  Often we will showcase wines that are only available by keg, or something that just struck our fancy that day and we felt like offering it up.
Stay tuned for our rotating flights of Patton Valley wines. P.S. we may even have a beer or two from time to time!